About Mao's Ancestry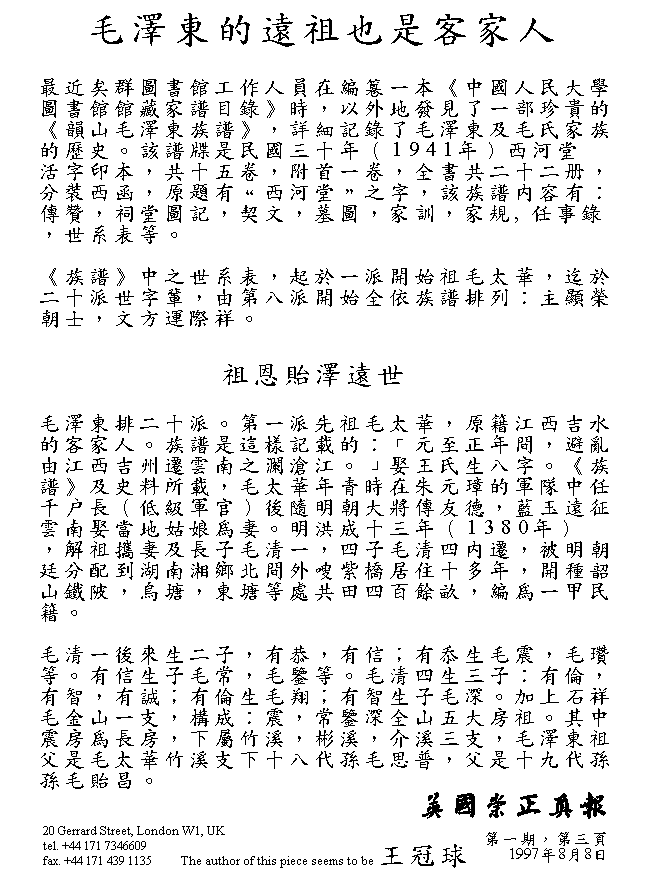 ---
Please note that the above content of the .gif file is copyright to the British Chinese Association.
---
Back to Hakka Page : Dylan's Home Page
---
This page was last updated on Sunday 28 December 1997.
Links within this sites are © Dylan W.H.S 1996-1998
You can e-mail me here on anything you like !
---