My Genealogical Records

The Sung Family CugPu (Clan Records)
NB: For view only to friends and family at this current time.
---
Unbroken lineage until my father's generation
(bordered in turquoise).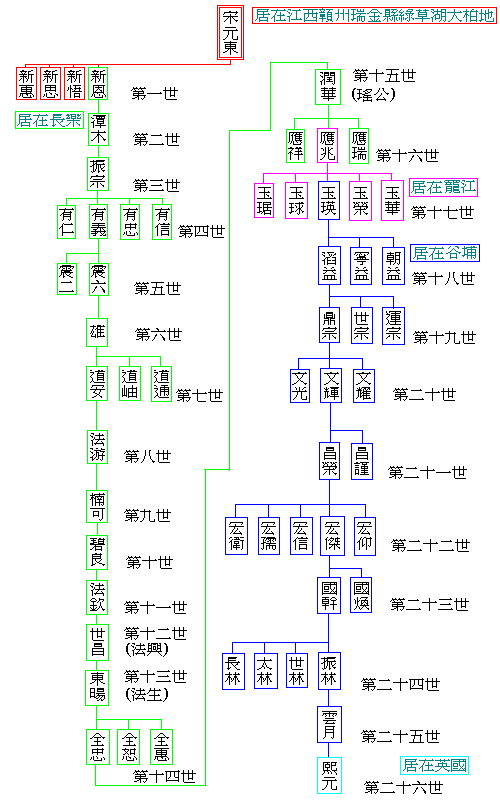 ---
Five generations within living memory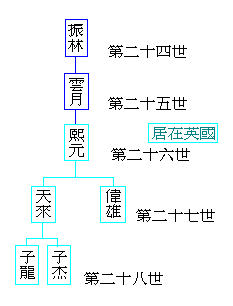 My great grandfather, grandfather, father, brother and two nephews and I. Father went to England in 1958.
---
Sung Clan Members
derived from the the two copies of the cugpu.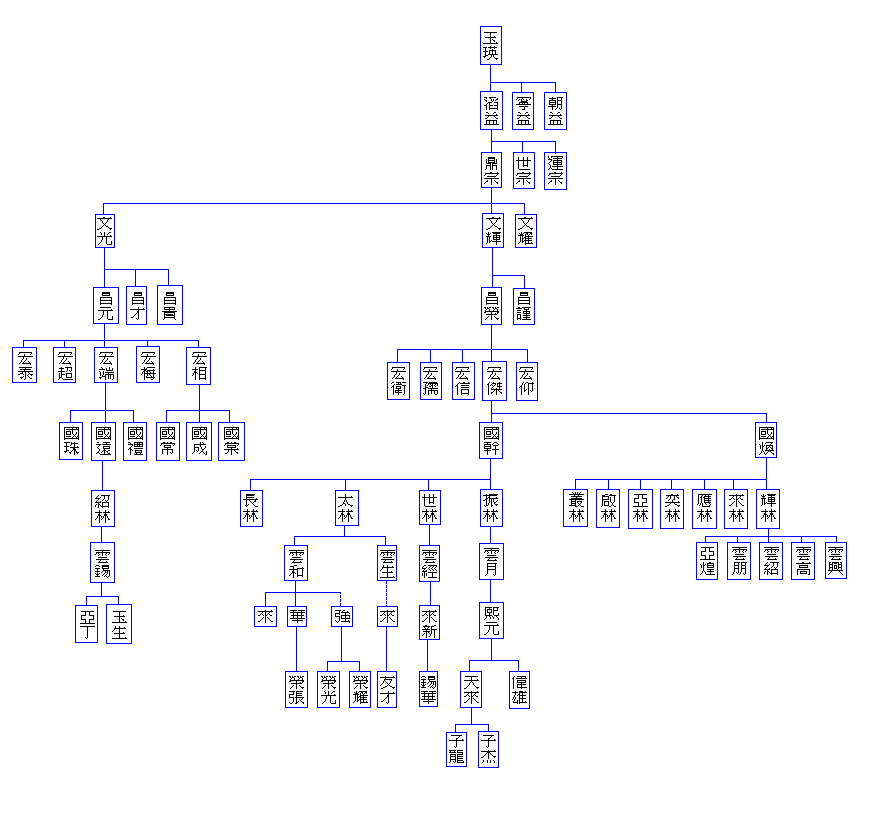 I am Sung Yun Xiag's fifth cousin twice removed. I am also Sung Fui Lim's first cousin three times removed.
---
Not forgetting those from the Tang Dynasty

---
The Big Picture: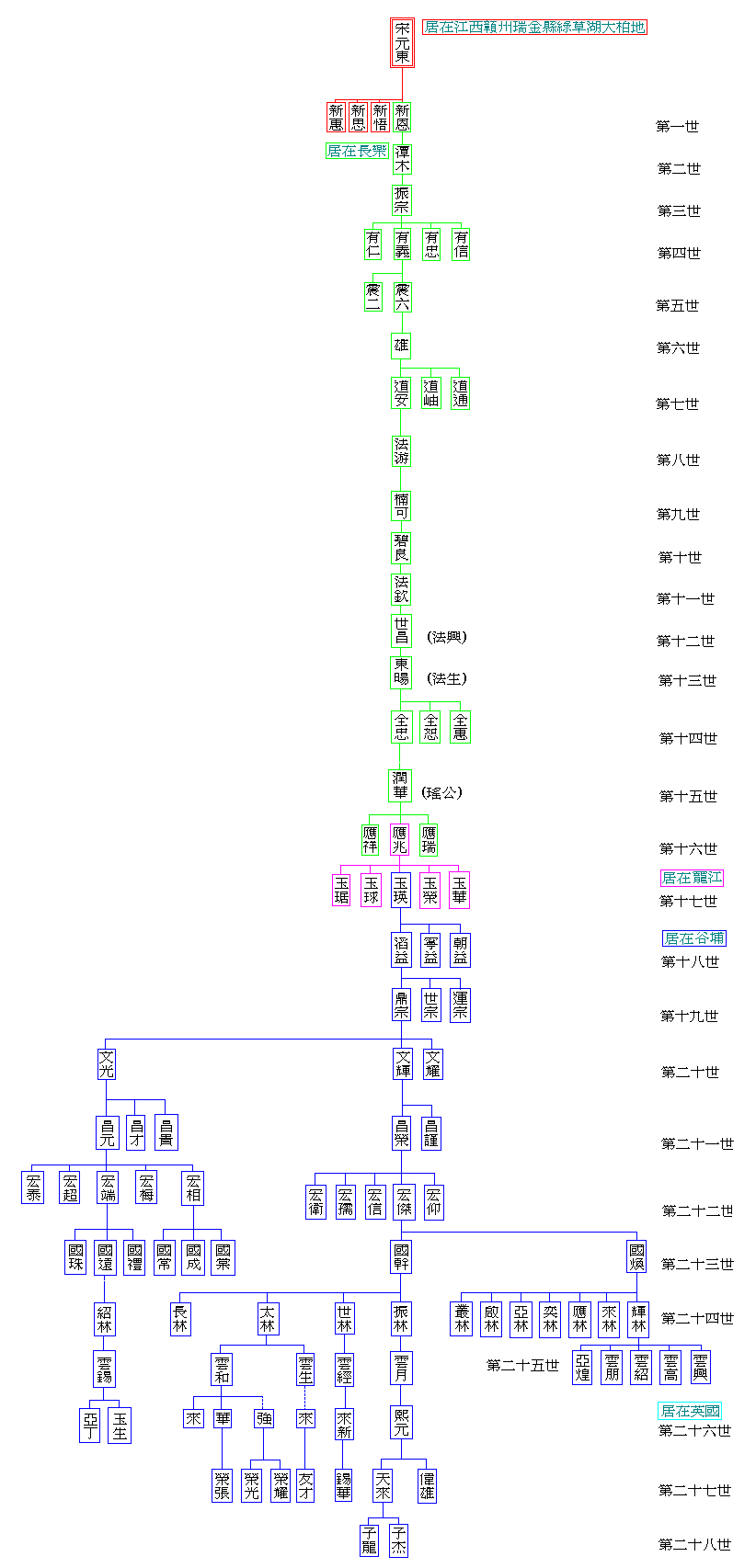 ---
Intro : Fujian : Changle : Gubu