A bit about Dylan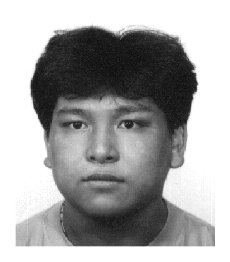 This is Dylan, in the grainy photo. I was born and brought up in England by Hakka Chinese parents. I've been to university (Hull and Salford), studying Applied and Computational Physics respectively as mathematics was one of my interests. I have been known to do a spot of cooking, and also bit of veggie growing. I am however a commited omnivore.

My sites which I've added to over the last few years: <! http://subnet.virtual-pc.com/su569685/ http://www.ubik.virtual-pc.com/sapienti/!>

http://www.geocities.com/Tokyo/Pagoda/3847/sapienti/
http://www.sungwh.freeserve.co.uk/
http://www.dylanwhs.ukgateway.net/
The latter two are more up to date than the first one in the above list. But since getting married, I've had less time to spend on them...

Various portions of m site have been written on

a DOS run 286 desktop
a Win 3.1 run 386
a Win 95 32 bit desktop computer
two pentium computers running Win XP.
and all of them have one form of Fortran compiler or other allowing me to do a bit of computer programming as well.

Initially, I was going to write just about Hakka, my first language, but over the years, it has brought me a number of good friends which has opened my horizons into linguistics, and through the computerisation of Chinese, it has expanded into encodings and other languages. I've been interested in Japanese for a long while, but it has helped to understand more about the history of Chinese and it's influence across far east-Asia.

I may be found participating on on-line forums, mainly in sci.lang, Asiawind.com Hakka forum, chineselanguage.org forums, and Adam Sheik's cantonese.sheik.co.uk forum.
---
Click on my name to contact me.
<!Thursday October 23rd 1997> Thursday 6th January 2005